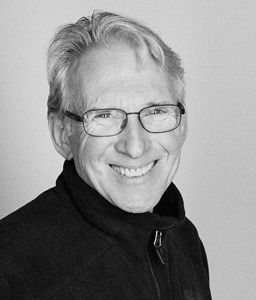 My journey as a photographer began in the early 1970s, right out of college. Sometimes you just hit it, and fortuitously for me, I did. Though I wasn't formally trained in photography, photography had been my passion starting with photographing my friends in college, the streets of New York City, and the cultural events of the time.
An art director friend suggested that I look at some fashion magazines to see how those images were shot, and inspired by what I saw, I knew that if I studied those images, I could replicate them in my own style. I borrowed some clothing from young designers and boutiques and went out into the country side with a group of friends to take pictures. That became my training, as I quickly learned what worked and what didn't. Model agencies liked my work and sent me models, and I was off and running.
Within months I had a portfolio and after showing my photos to some fashion editors in New York City, I got my first professional job shooting for GQ Magazine. Over the next year, I continued to evolve and to develop my style. After a few more fashion magazines saw my work and hired me, I "caught on" and a 20 plus year career as a fashion photographer was launched.
While living in New York, I shot for magazines like GQ, Harpers Bazaar, Seventeen Magazine, French Vogue, Town & Country, Modern Brides, The New York Times Magazine and advertising campaigns for beauty clients such as Revlon, Almay, Estee Lauder, and Chanel. For the sake of adventure and to broaden my experience, I moved to Paris, France and spent 7 years shooting for French Vogue and other publications there.
I now live in Birchrunville, Pennsylvania, one hour north of Philadelphia. I shoot for a variety of local clients, as well as regular clients in NYC, CT and Philadelphia and in many different styles based on what is needed: company headshots, individual and family portraits, interiors and exteriors, and artist/modeling portfolios.
When we work together, you will experience being in a relaxed and fun atmosphere and you will receive artistic and creative images that best capture and match the styles that meet your needs.
I also create photo art using digital tools as another way to expand both the nature of photography and my creative expression.
Contact:
email: photo@steveladner.com